BACK TO LIST
Best of: TEFAF New York Fall
We have returned from a busy and exciting show at TEFAF New York Fall. In its second year, the fair proved successful encouraging dealers, collectors, art enthusiasts and curators from across the globe, especially from the Americas.
"We are delighted to report bullish sales for antique silver at the second TEFAF New York Fall Fair" Lewis Smith, Director of Koopman Rare Art.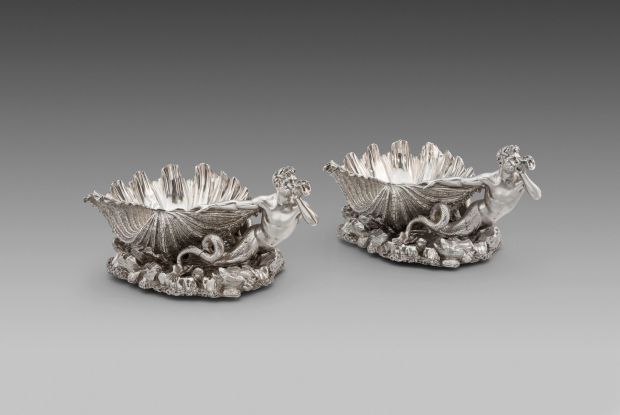 A sumptuous pair of Victorian marine inspired table centre dessert bowls, made in London, between 1838 and 1848, sold for a significant six figure sum. These stunning bowls are elaborately chased with shells, rockwork and spume and each supports a crested clam pulled by a conch-blowing triton. The bowls bear the maker's mark of Paul Storr and John Samuel Hunt for Storr & Mortimer and are engraved with the Tollemache crest John Jervis Tollemache, 1st Baron Tollemache, for Peckforton Castle in Cheshire (asking price £245,000). Art works from Peckforton Castle, including these imposing Storr bowls were sold through Christies in London in May 1953.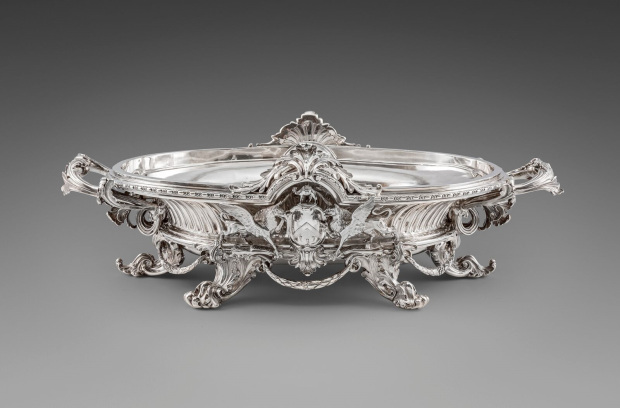 In addition another a monumental centre-piece jardinière made by Robert & Sebastian Garrard in 1877 for the Worshipful Company of Grocers, one of the great 12 Livery Companies of the City of London also went to a private collector. Garrard was responsible for an impressive group of plate for the Company, including candelabra and entrée dishes, all decorated with their arms and camel crest. This jardinière was sold by the Grocers' Company, along with other pieces of silver in 1969.
If you were unable to visit us at TEFAF New York take a look at the virtual tour of our stand and click on the 'eyes' to find out more information about some of our highlights.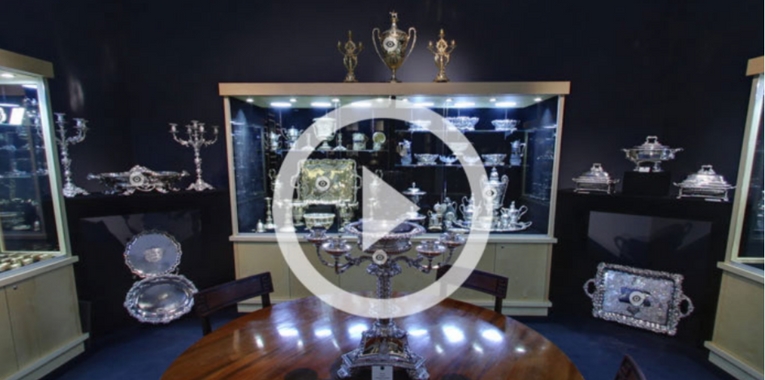 "The Fair has definitely established itself as a major event in the international art calendar. Aside from sales, the interest and enthusiasm for great works of art was palpable. New Yorkers, and visitors from further afield are clearly receptive to such a high quality event. We were delighted to sell to new clients as well as a few of our regular collectors who we know from TEFAF Maastricht." Lewis Smith, Director of Koopman Rare Art.
Buying was strong across the board. Aside from antique silver, interest in gold boxes remains high and several particularly fine examples found new homes. In addition Koopman Rare Art also offered a small selection of precious jewellery items, a number of which sold including a Cartier Brooch.
We will be exhibiting at TEFAF Maastricht, the world's leading art and antiques event, at the Maastricht Exhibition and Congress Centre (MECC) 10 to 18 March, 2018.
Our gallery is located at Koopman Rare Art, The London Silver Vaults, 53/64 Chancery Lane, London, WC2A 1QS or on our website www.koopman.art.
For all enquiries please do not hesitate to call or email on:
0207 242 7624 / info@koopmanrareart.com