BACK TO LIST
Winter Warmers: Silver to Stop the Shivers
The days are getting shorter, the nights are getting darker and the jingle of Santa's sleigh is growing ever louder. What better excuse to cosy down by a roaring fire with a mug of cocoa or a good brew!
Paul Storr (Westminster 1771 – Tooting 1844), A George IV 'Chinoiserie' Teapot, Silver & Wood, London, 1828, Retailed by Storr & Mortimer. Available at Koopman Rare Art.
(Pictured above)
Koopman Rare Art have just the thing to sort that winter chill and get you all warmed up. The pieces we have selected are not only extremely useful for serving hot water, coffee, chocolate and brewing tea but are also beautiful and elegant.

This stunning antique silver tea urn by Paul Storr is beautifully elegant and detailed with a crown and griffin finial and gadrooned rim. The handles are cast with lion masks and the spout is formed as a rather lovely goose. The urn is supported on a square base ending in paw feet. This urn is perfect for dispensing hot water to make tea with a tap that allows for easy pouring.
Paul Storr (Westminster 1771 – Tooting 1844), A George III Silver Tea Urn, George III, London, 1809
Bearing the arms of Sir Gore Ouseley, Ambassador to Persia .Available at Koopman Rare Art.
Early examples of tea urns were made to rest upon a brazier. The brazier held charcoal that burnt to produce heat. Hot air rising from the brazier passed through a fixed vertical copper tube inside the urn heating the surrounding water. Braziers were also used for warming plates, lighting cigars and cigarettes or for generating heat to sit around at the dinner table. We have a couple of magnificent braziers one dating to circa 1660, made in Palma, Mallorca.
A Large and Impressive Spanish Brazier, Silver-Gilt.
Palma, Majorca, circa 1660. Available at Koopman Rare Art.
This Mallorcan brazier has a semi-spherical bowl, with a dotted outer border and two oval-shaped handles on the sides. The base which it is fixed has a hexagonal shape. It is made up of two overlying structures which have their own platforms decorated with embossed foliage motifs, oval mirrors, pyramids topped with ball and fantastic beings. A rare and exquisite piece of silver-gilt this could serve as not only a brazier but a centrepiece to any dining table.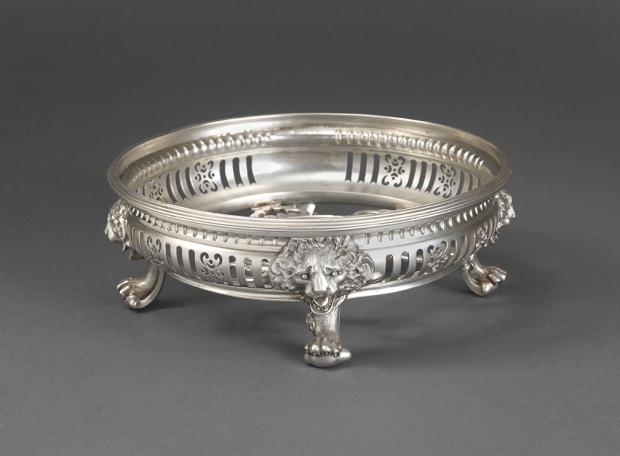 Paul de Lamerie (Hertogenbosch 1688 – London 1751) A Spectacular Silver Brazier, London, 1745 .Available at Koopman Rare Art.
This is a later example of a brazier made in London 1745 by important silversmith Paul de Lamerie. The four lions faces that appear on the side of the brazier are of the most exceptional and striking quality. Unlike the conventional lions heads which are seen on other silver pieces of the period these are completely out of the ordinary in terms of their realism and expression. This is a phenomenal piece of tableware that deserves to be seen as much more than simply a brazier.

Feeling a bit warmer ? Now for some hot cocoa…

This magnificent George II silver chocolate pot dates to London 1759 and was made by Fuller White. The pot is decorated with a gadroon border with a detachable fluted finial and detachable cover secured by a pin terminating in a heart motif. The brilliant spout is decorated with leaf and scroll-embellishments all terminating in an eagle's head. They may say 'It's what's on the inside that counts' but we can assure you it tastes so much better when the outside is as beautiful as this chocolate pot!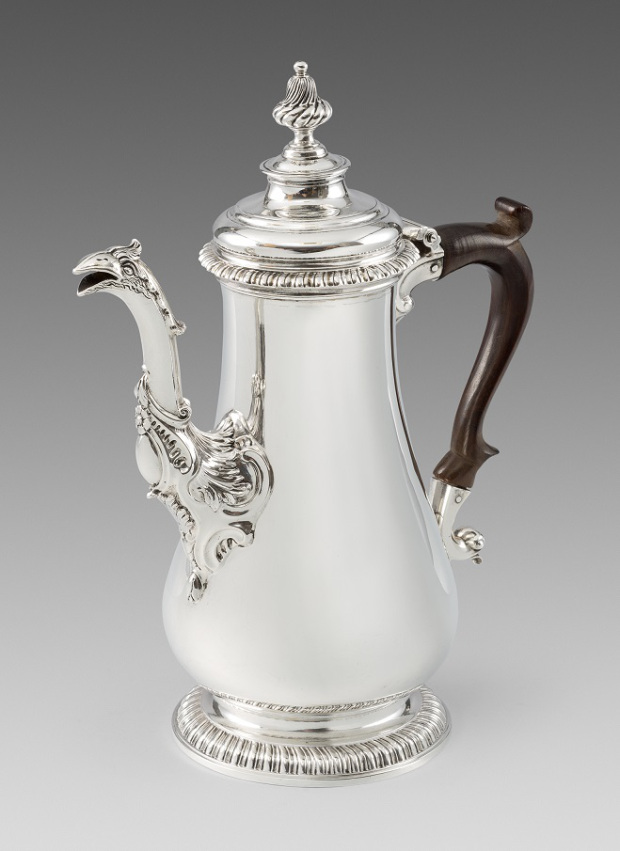 Fuller White, George II Silver Chocolate Pot, London, 1759. Available at Koopman Rare Art.
Hot chocolate not your winter warmer? How about a good strong coffee to help you through the cold winter mornings ? This stunning Paul Storr coffee pot on stand is an exceptional example of a coffee pot on its original burner. It is in wonderful condition and is beautifully decorated throughout to the highest quality as would be expected by Storr's work.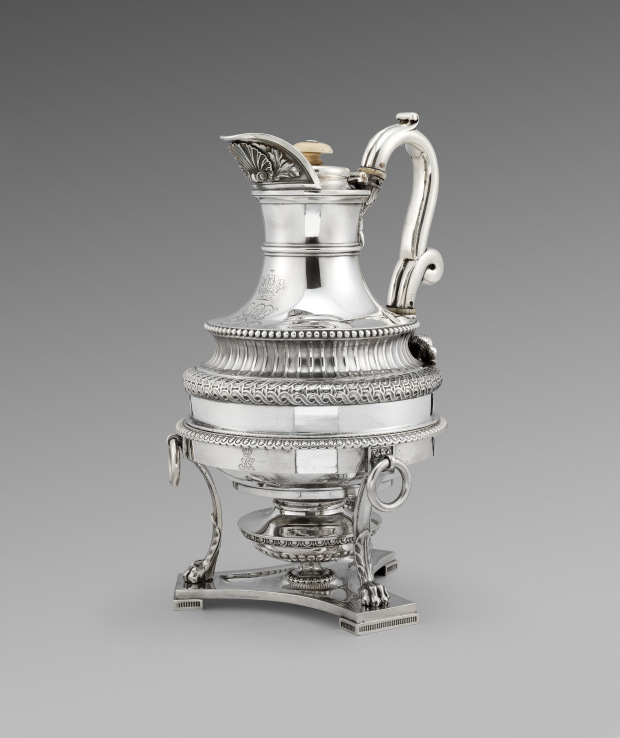 Paul Storr (Westminster 1771 – Tooting 1844), A Fine George III Silver Coffee Pot on burner, London, 1816 . Available at Koopman Rare Art.
These works are available to view and purchase in our gallery located at Koopman Rare Art, The London Silver Vaults, 53/64 Chancery Lane, London, WC2A 1QS or on our website www.koopman.art.
For all enquiries please do not hesitate to call or email on:
0207 242 7624 / info@koopmanrareart.com