BACK TO LIST
MASTERPIECE London: 'The Unmissable Art Fair'

Coined 'The Unmissable Art Fair'; With 160 International exhibitors of art, design, furniture, jewellery and antiquities Masterpiece London really is one of the most prestigious art fairs in the world. Sat in the grounds of The Royal Hospital Chelsea, dealers from around the world bring the best of the best covering more than 6000 years of art and history. This year 31 newcomers increased the size of this ever-expanding fair by 15%.

While early items were well sought after, decorative silver proved to be particularly strong for us with names like Paul Storr, Benjamin Smith and Garrard receiving much interest. Here are some of our highlights: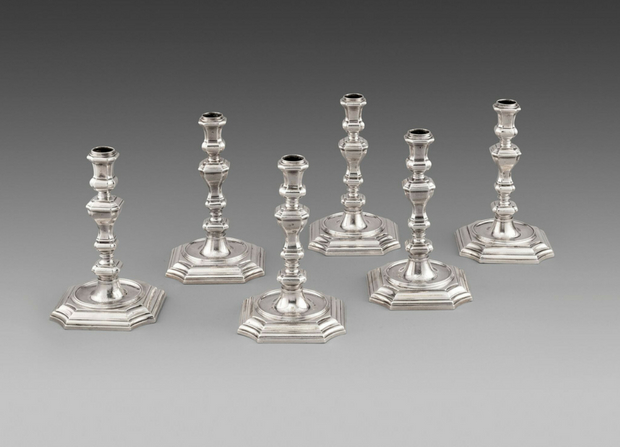 A Highly Important Set of Six George I Royal Candlesticks made in London, 1718 by Nicholas Clausen

This rare set of six candlesticks made for King George I sold for a significant six figure sum on the opening night. They each bear the Royal coat-of-arms.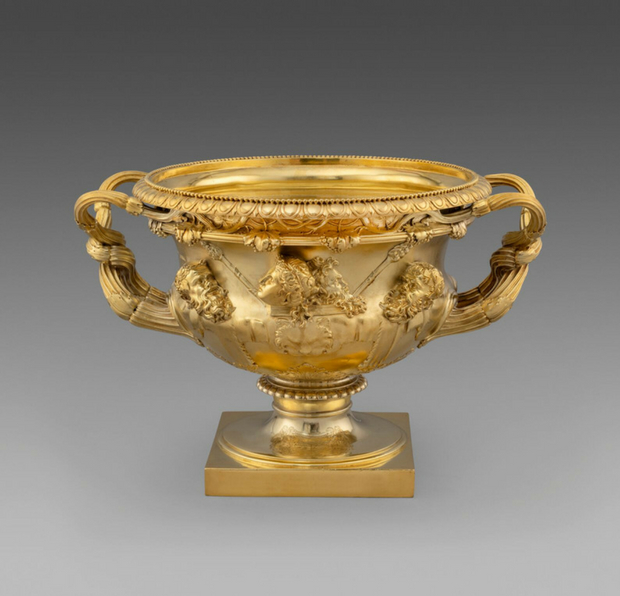 The Baring Warwick Vase made in London, 1814 by Paul Storr

This exceptional George III silver-gilt Warwick vase also sold at the fair to a private collector. Bearing the coat-of-arms of the Baring family, It was made for Sir Thomas Baring, 2nd Baronet, who was the eldest son of Francis Baring, founder of Barings Bank.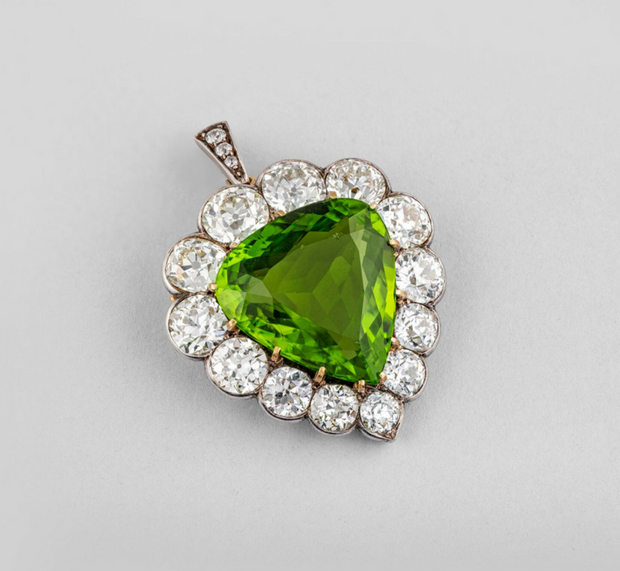 A Victorian Peridot & Diamond Heart Cluster Pendant

Sales in jewellery and gold boxes were also buoyant. Demand for the highest quality is certainly ever-present.

We look forward to seeing our clients and friends at our next upcoming fairs later this year in Hong Kong and New York. Please see our events page for more details.